I had a ton of errands to run the other day so of course I added on a thrifting trip while I was out and about. We're really bad about never leaving Queen Anne Hill. Basically everything you could possibly need (i.e. Trader Joes, Macrina, and True Value) are within walking distance. The only thing missing are thrift stores. If we had a Goodwill here I might just believe I had died and gone to heaven! So of course, I add a trip to the thrift store every time I have to drive anywhere.
Ever since I saw this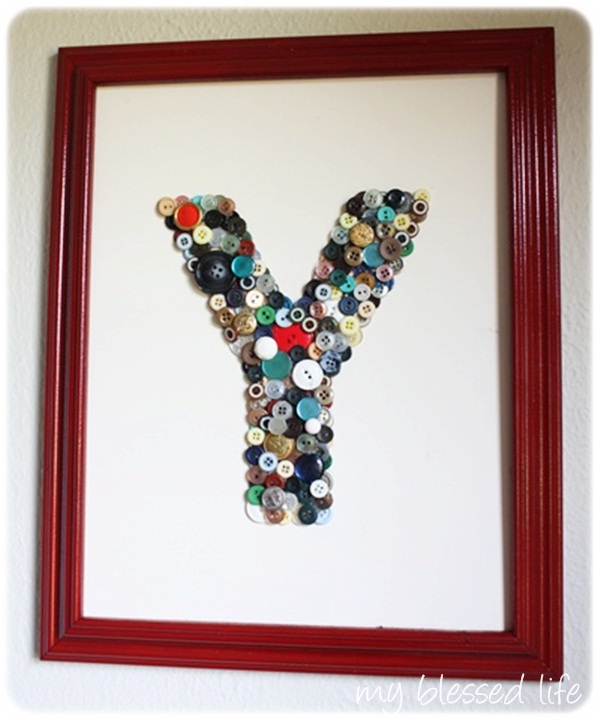 I've wanted to find some buttons. Ask and you shall receive! I almost didn't buy them because I kept thinking "Who needs all these buttons?" but I'm glad I did.
Nice jar too right? I seriously could not wait to start going through these...
**SQUEAL**
I spent a good portion of my afternoon pinning crazy fun button projects and getting completely hyped up about what to do with all of my buttons. Here are a few of my favorites (besides the obvious monogram)
I don't know it I have the patience but how seriously cool is that? I'd find some old clutch at a thrift store and cover it with buttons.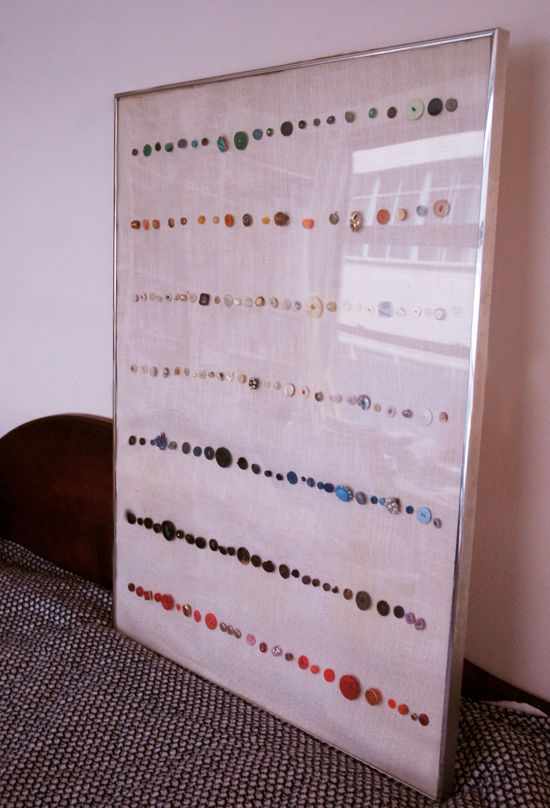 I love how sentimental this project was for Jenny at
Little Green Notebook
. I don't have cool heirloom buttons but this still might be a neat project.
Christmas is coming people and isn't this just adorable?
These little pretties from
Blue Velvet Chai
r are great. I'm thinking of using all one color and doing an arrangement for my mantle.
Gah! So many things to make! They will be good projects for when I need a rest from my back yard which looks like this
No really, it is trying to kill me... But at least the weather is lovely. It's the little things right?